CandyTX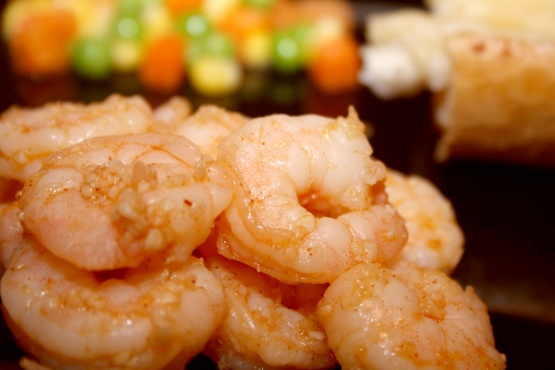 This is Rachael Ray's and it is fabulous! It is for serious garlic lovers only. Serve it at your next party and watch it disappear!

This was very easy and very good. I added some parsley and hit it with lemon juice at the end. Came out great!
Process garlic in food processor to finely chop.
Heat a large skillet over medium high heat and add oil and butter. Add garlic and crushed pepper flakes to oil and butter. Season shrimp with salt and toss to coat. Add shrimp to the pan and cook, stirring frequently, until pink and heads curl to tails. Add black pepper, to your taste. Serve immediately.