KateL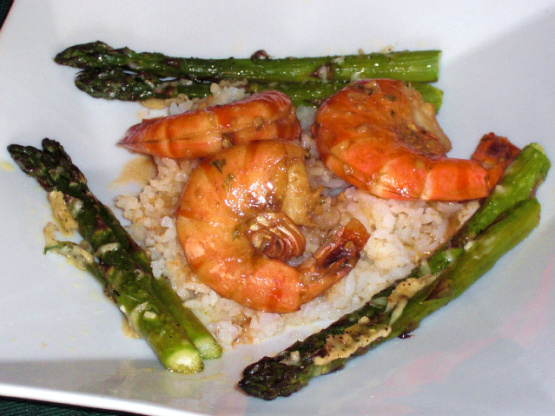 This is another clipped recipe, originally from Epicurious. Serves 2 but can easily be doubled.

I love the flavors of garlic and lime with shrimp, but the Worcestershire really threw this off for me. The kids did not like it either. DH ate without complaint, but didn't ask for more. I normally love Wor. sauce, but I guess more for red meats rather than seafood.
Melt butter in a medium-heave skillet over medium heat.
Mix in the next six ingredients.
Sauté for 30 seconds and add shrimp.
Sauté shrimp until they are opaque in centre, about 3 minutes, turning occasionally.
Stir in parsley and serve over rice or pasta.