Garlic Lime Chicken Breasts
ImPat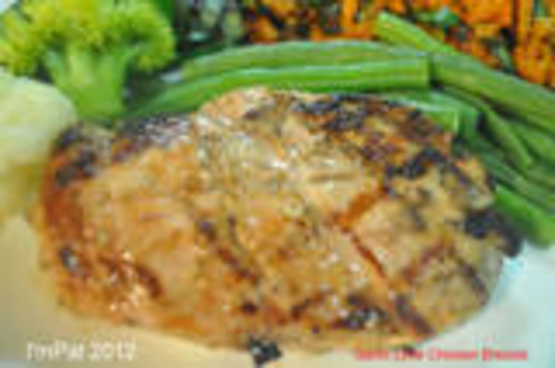 This came from my friend Liz's recipe box. Few ingredients but great flavor, chicken always turns out moist. She makes extra to have leftovers for Mexican Lime Chicken Soup.

This is delicious! The first time I made this I placed my frozen chicken breasts in the marinade and left in the fridge overnight. We like it so well we made it again two nights later for some friends that were coming over. This time I was only able to leave in the marinade for about 2 hours. Was so moist and tasty, got rave reviews from everyone. But, from eating it two days earlier I do know that the flavor is much better when it's able to marinate longer. Either way it's delicious and will now be a regular meal in our home!
Whisk together lime juice, oil, garlic, salt, and pepper in a large bowl.
Add chicken, turning to coat. Marinate chicken, covered and refrigerated, turning once or twice, for at least 2 hours and up to 8 hours.
Put a rack in the upper third of the oven and preheat to 400 degrees.
Remove chicken from marinade (discard marinade) and arrange skin side up, without crowding, in a shallow baking dish.
Season with salt and pepper. Roast until just cooked through, 25 to 30 minutes.
If chicken has a skin, turn oven to broil. Broil chicken about 2 inches from the heat until skin is crisp, about 2 minutes.
Serve with lime wedges.