Garlic-Infused Oil and Dipping Sauce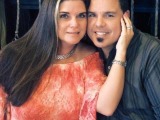 This recipe is courtesy of Emeril Lagasse. Serve this sauce with a hot, crusty loaf of Italian or French bread, sliced. It's delicious!
Directions
To make the garlic oil, in a small saucepan, gently heat the oil over medium heat.
Add the garlic and cook until it is fragrant but not colored, 3 to 5 minutes.
Remove from the heat and let cool.
Cover and let steep for 1 hour.
Strain into a sterilized bottle or jar and discard the garlic.
Use within 24 hours. (Or store in a sterilized container in the refrigerator for up to 1 week.)
To make the dipping sauce, place the oil at room temperature in a shallow bowl or decorative plate.
Swirl a drizzle of balsamic decoratively into the center.
Sprinkle with the pepper flakes, salt, and ground black pepper, and top with a light coating of cheese.
***Cook time does not include letting the oil steep for 1 hour.
Most Helpful
I needed some garlic infused olive oil for a recipe so decided to use your method. It turned out perfect and my house smelled of garlic heaven. I promise to try the complete dipping sauce sometime soon.

Soooo good. I added a handful of fresh basil. We then put the used garlic on some steaks for grilling. Wonderful. You need to use a good quality olive oil. Delicious!

DH and i enjoyed it with some crusty french loaf. Thanks.