Alia55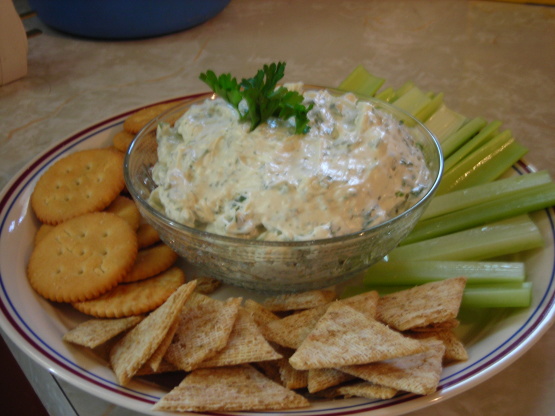 This is a great dip for veggies or as a spread for crackers. I find the flavours are best if you make it several hours, or even the night before you plan to serve it.
Beat cream cheese, sour cream and mayonaise till smooth.
Add remaining ingredients.
Refridgerate the dip for a few hours to let the flavours blend.