Garlic-Herb Cheese Spread
Dawnab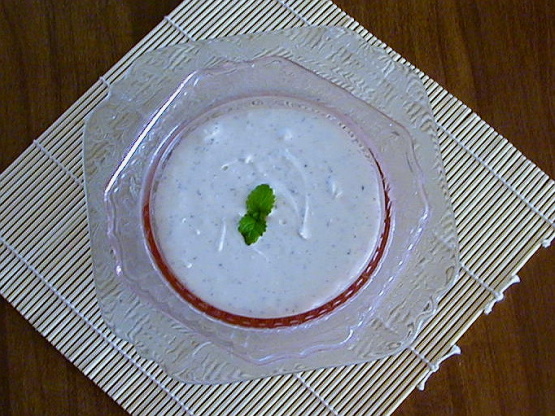 This is quite close to the Philadelphia whipped garlic and herb cream cheese, but I like it better (and I can make it at 3am when I want some instead of having to run to the store).

Top Review by Dawnab
Love this, I did use my food processor to combine everything. I used it as part of a group feed having lots of company over, I put out bagels, several spreads and some jelly and let everyone eat as they had time. Making allowances for everyone to eat/talk/get ready (as the shower becomes available) takes the pressure off full sit down breakfast and means quicker time to get where you are going for the day.
Beat all ingredients in a medium glass bowl with electric mixer on medium speed 2-3 minutes, or until light and fluffy.
Cover and refrigerate until serving.