Rita1652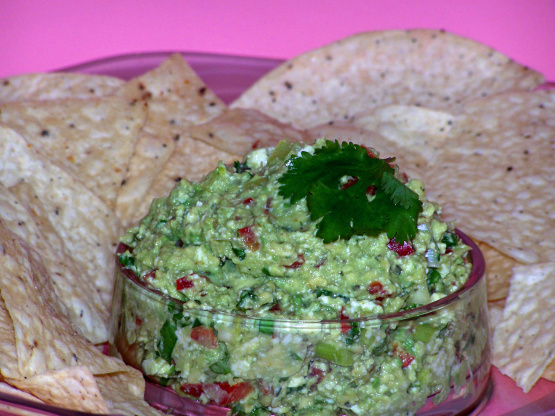 Serve with tortilla chips. Don't make more then a couple of hours in advance, should be served as soon as you can. There are a lot of guacamole recipes on this site but this one's a bit different.
Mash avocado and tofu in a bowl.
Squeeze garlic through garlic press and add to avocado.
Finely chop bell pepper and green onion and stir.
Add herbs and spices.
Mix well.
Add hot sauce, stir in lime juice.
This can be refrigerated as leftovers but don't make more the a few hours in advance of serving.