sorgeb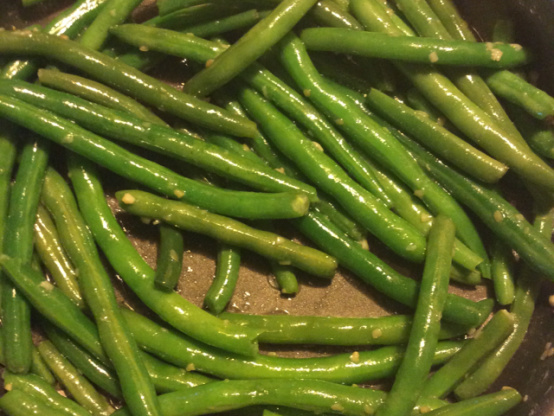 I loved the garlic green beans at Izzy's. I found this recipe on cooks.com. It is delicious.

A simple and simply perfect dish. This would pair very well with pretty much everything and everyone in the family should enjoy these beans. I did cut back on the amount of butter by about half and I don't believe it suffered :d
Wash green beans, trim ends and remove any strings.
Bring 1/2 C water to a boil in a large saucepan or dutch oven. Add beans.
Cover, reduce heat to low and cook 10 minutes, stirring occasionally.Drain and set aside.
Saute garlic in butter in large skillet.
Add beans, salt, and pepper. Cook over medium heat 3 minutes or until thoroughly heated stirring occasionally.