Noo8820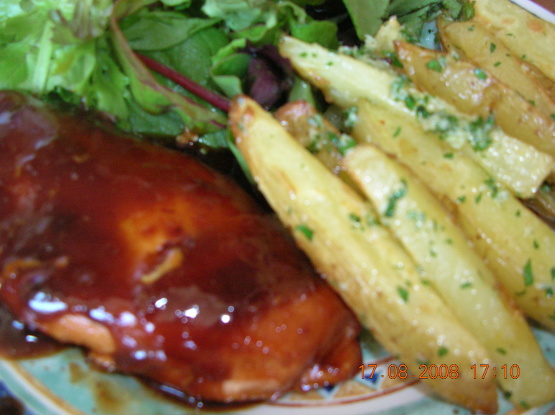 This one is from Southern Living and they are sooo good!

This was an easy recipe to make, used ingredients that I usually keep on hand and had a great medley of flavors. I followed the directions as stated, except I ran them under the broiler to crisp them up before sauting them. This is a wonderful recipe for garlic lovers! Thanks for sharing it theresa/thunderbird.
Preheat oven to 400°F.
Combine first 3 ingredients in a zip top plastic bag, tossing to coat.
Arrange potatoes in a single layer on a baking sheet coated with cooking spray.
Bake at 400°F for 50 minutes or until potatoes are tender and golden brown, turning after 20 minutes.
Place butter and garlic in a large nonstick skillet, cook over low heat 2 minutes, stirring constantly.
Add potatoes, parsley and cheese to pan.
Toss to coat.