Fiddler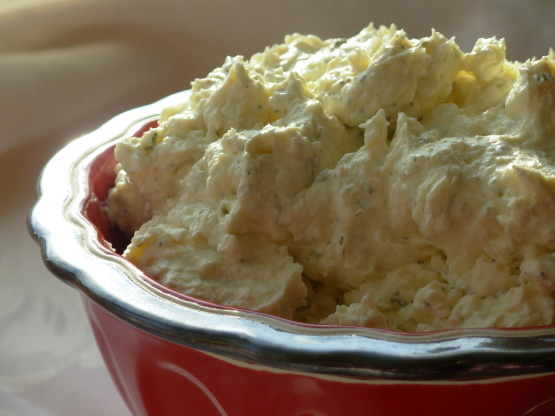 A friend made this at a get-together and it quickly disappeared and was on high demand, so she gave me this recipe. Great if you like garlic! (NOTE: This IS a garlic recipe and has a strong garlic taste!)

Anything with feta cheese in it gets an A+ in my book, but this dip is out of this world! It's so simple to make, and the garlic flavor was perfect! I added about 1 tablespoon of sour cream that was left in the fridge, and it was creamy and delicious. Try it with Ritz crackers!
In a mixing bowl, combine the above ingredients with mixer until blended well.
Cover and chill until ready to serve.
Serve with vegetables or crackers.