Prep 10 mins
Cook 15 mins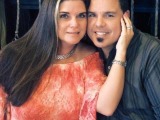 Fantastic taste and super easy to make!
4 tablespoons butter
1 garlic clove, minced
3 slices French bread, cut into cubes (3/4 inch thick)
Directions
Preheat oven to 350 degrees F.
In a large saute pan, melt butter over medium heat.
Stir in garlic; cook and stir for 1 minute.
Add bread cubes, and toss to coat.
Spread on a baking sheet.
Bake for 15 minutes, or until crisp and dry.
Check frequently to prevent burning.
Cool.
Most Helpful
This is so simple and yet so yummy! In fact, I ate one right out of the oven and didn't even wait for them to cool. Would be easily altered with herbs. Very good basic recipe. Thanks for posting. Reviewed for Fall 07 photo tag.