Garlic Cream Sauce for Chicken/Seafood/Pasta
Ms B.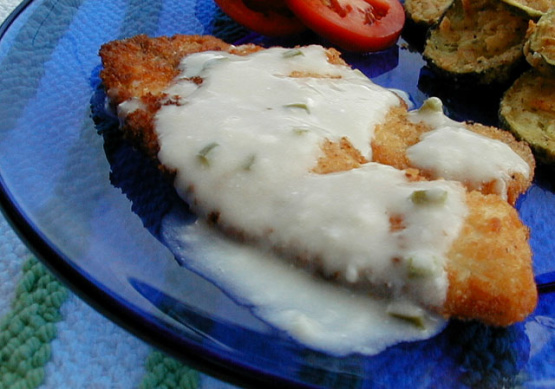 Nice and easy garlic sauce.

I didn't have sour cream so I used half & half--worked great. Found I had to turn off the burner once I added the flour, then turned it back on when I added the chicken broth. I also swirled in some extra virgin olive oil after adding the chicken broth (mmm). Threw in some ground pepper and salt to taste. Went really well with parmesean cheese on top. Served over bow tie noodles, my husband added chicken to his. Thanks, super easy, inexpensive and fun to tweak!
Melt margarine on stovetop and add garlic.
Saute 1 minute.
Add flour and stir another minute.
Add chicken broth and cook stirring until sauce thickens.
Stir in sour cream.
Serve over chicken, seafood, pasta or a mixture.