Prep 15 mins
Cook 30 mins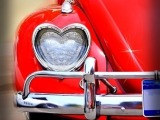 This savory garlic bread is made with thawed frozen white bread dough. If you prefer, you can make it in two 9 X 6 inch loaf pans rather than the bundt pan. Prep time does not include time to defrost frozen bread dough or time to rise.
Directions
Cut or snip off pieces of dough about the size of an English walnut.
Place into a greased 10" bundt pan.
Combine the melted butter, basil, chopped parsley, onions and minced garlic and pour over dough.
Cover and let rise until double in size (about 1 1/2 hours).
Bake in 375 degree oven until golden brown aprox. 30-35 minutes.
Cool in pan for 10 minutes and then remove from pan and serve.
Most Helpful
I found this more to be an onion bread than a garlic bread. Good, but not as garlicky as I was looking for.

Very tasty! My family is about to wipe this one out before I can post a review!!! I will have to say I haven't been feeling my best this week, and the other day I started to thaw the dough, and put it in the refrigerator when it hadn't quite thawed before I could get to it that day. Well in the refrigerator, it proofed up to this enormous thing and I just punched it down and tore off little balls, rolled them in my hand and tossed them into the bundt pan. So easy! It bakes up nicely and the smell of the garlic is enormous and probably could draw garlic lovers from 2 miles away. And it pops right out of the pan even if you don't get to it right at 10 minutes. I know I will make this bread again, and might even add a little cheese to the butter mixture. Thanks so much for posting!!!

This was really good! I fixed this to go with spaghetti and hubby and the kids ate it up! I will definately be making this again! Thanks!