Garlic Chicken With Quinoa
Prep 10 mins
Cook 15 mins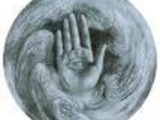 I based this quick and easy stir-fry recipe on a recommendation from Trader Joe's. Quinoa (pronounced keen-wah) is a South American grain, lower in carbohydrates and higher in protein and fat than white rice.
Directions
Cook the quinoa in the chicken broth as you would prepare rice (stovetop, microwave, or rice cooker), mixing in the basil just before serving.
Heat oil in a wok and stir fry the chicken till browned, about 5 minutes.
Add vegetables; stir fry 2 minutes.
Add garlic, salt, pepper; continue to stir fry till peppers are slightly limp.
Top the quinoa with the stir fry mixture and serve hot.
Most Helpful
So good! I didn't have basil so I used fresh spinach. Awesome! I also cut the olive oil back to 3T. I will make again! Want to try it with the basil.
We made this with sun-dried tomato couscous and a side of cucumber and tomato salad... Simply scrumptious!!! :-D
I really enjoyed it. I used and love the new tubes you can find of minced basil, which made this a bigger cinch to put together. The flavors were great, and it was a different way of using quinoa. Thank you for sharing.