Garlic Chicken wings in Coke
duonyte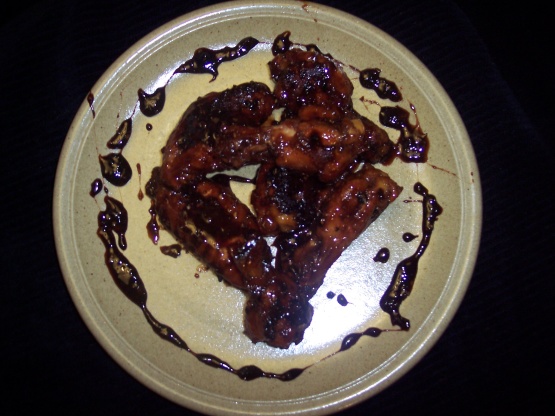 I'm not sure where I got this recipe, but they are very good served with fried rice and stir-fried veggies.
Fry wings in the oil in a skillet until browned.
Mix remaining ingredients and pour over wings in pan.
Cover pan and cook slowly for 45 minutes.
Remove cover for the last 15 minutes to thicken sauce.
Watch carefully, turning often.