Debbwl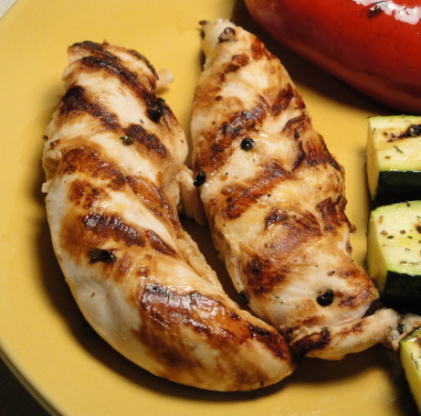 This is a family favourite and one we eat often in the summer when the barbecue is going. Prep time doesn't include marinating time.

I loved the raw garlic flavor but my husband didn't enjoy the coriander/cilantro at all. It seemed like it was missing something basic, maybe olive oil?
Cut the chicken into serving pieces.
Crush the garlic with the salt.
Wash well, and finely chop the coriander plants.
Mix all the seasonings together and rub this mix into the chicken pieces.
Cover and allow to stand for at least one hour-overnight is better.
Put on a grill tray (broiler tray) and grill (broil) turning every 5 minutes until the skin is crisp and brown and the chicken is cooked through.
This could also be cooked on the BBQ over coals.
Serve with plain steamed rice, and a salad of fresh ripe tomatoes, thinly sliced onion, rock salt and lemon juice to taste.