Parsley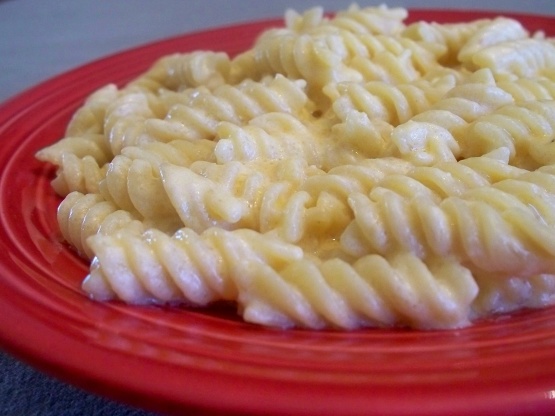 Noodles in garlic cheese sauce

edible but that is about it. 2 cups of milk is WAY too much for this amount of cheese. One cup would have been more than sufficient. The garlic didn't get infused into the milk in the short amount of time that you suggested for cooking it. I found a bunch of crunchy pieces of strong garlic in my pasta.
Put milk and garlic in a saute pan.
Cook on medium for 2 minutes.
Add the cheese and cook 5 minutes, or until.
the cheese is melted.
Add the butter and let it melt.
Put in the noodles.
Enjoy!