Bergy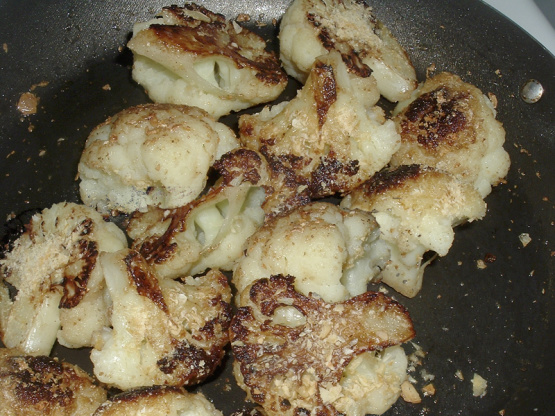 A healthy dish, full of flavor.

This makes a lovely side dish. Very simple, very healthy, and very flavourful. I did cut down the garlic a bit (and we really like garlic!) and it was just about right for us. I will make this often!
Seperate cauliflower into flowerets, rinse and place in steamer basket and place over boiling water.
Cover and steam for 10 minutes or until crisp tender.
While the cauliflower is steaming, saute the garlic in butter until lightly browned.
Add broth, salt and pepper.
Add cooked cauliflower and toss to coat.
Serve at once.