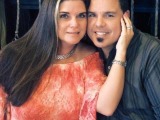 Serve this delicious butter over meat, rice, and vegetables or with bread.
Directions
Microwave all ingredients in a microwave-safe measuring cup on high for 30 seconds; stir.
Continue to microwave on high, stirring at 15 second intervals, until butter is melted.
Reviews
Most Helpful
I made this recipe but added about 1/4 c chicken broth to it. The kids loved using it to dip thier chicken strips in!
Excellent! Most of the times simple things are the best! This is one of them! I used two tablespoons of butter and one clove of garlic. I had it with plain boiled potatoes but next time I'll try with some pasta. Its a keeper! Thanks so much for a lovely lunch Juenessa!!!

Had this with pasta. Easy and quick. Winged the amounts adding a lot more garlic...then we grated parmesan on top.