Garlic Butter & Cheese Popcorn

This is a gourmet popcorn that may make you want to pop a second batch, even though you've eaten enough! Adapted from Moosewood Restaraunt New Classics cookbook.
Directions
Place the popcorn in a large bowl and set aside.
Saute the garlic in the butter or oil for about 3 minutes, until golden.
Pour over the popcorn and mix thoroughly.
Stir in the cheese, add salt to taste, and toss again.
Enjoy!
Most Helpful
just what i was looking for! one thing for next time: make sure you don't cook the garlic too long. i think i crossed the line on mine and the result was slightly bitter.
If you love garlic, this is a great popcorn recipe to try! I really enjoyed the garlic butter with parmesan cheese. YUM!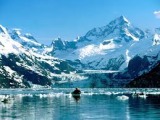 Great combo of two of my fav:garlic and popcorn. I loved it!