Redsie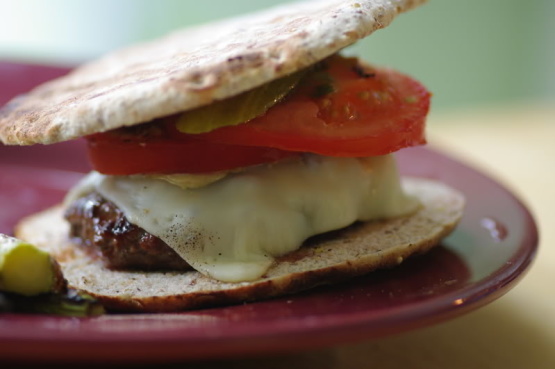 I made this recipe up one night, when I was sick of the same old burgers. The garlic really adds a nice flavor and the liquid smoke adds a nice outdoor cooked taste even in the frying pan.

Top Review by gwynn
These were good. Loved the smoke flavoring. Thanks for posting.
Mix all ingredients minus the cheese in a large mixing bowl.
Form patties with burger mixture.
Place on grill, or fry in a frying pan until desired cooking temperature is reached.
Add cheese and any desired condiments.
You are done!