Pamela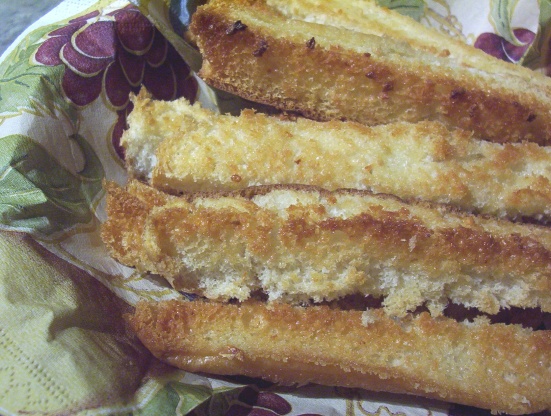 These are good with spaghetti, Chicken Roja (also on this web-site), or any meal that you would like to have garlic bread. Store by returning to the bag that the buns came in. Will keep for approximately a week (maybe more where you live.)This recipe came from a friend of my mother's who would buy many bags of day-old buns and fix them all at one time.
Preheat oven to 200 degrees.
Cut hotdog buns in half so that when you open them up, you will have 4 pieces.
Melt butter or margarine with garlic and salt.
Using a brush, brush all sides of the bun quarter.
Place quarters on baking sheet and cook in a 200 degree oven until crisp.
Time varies according to freshness of the buns.