Lucy A.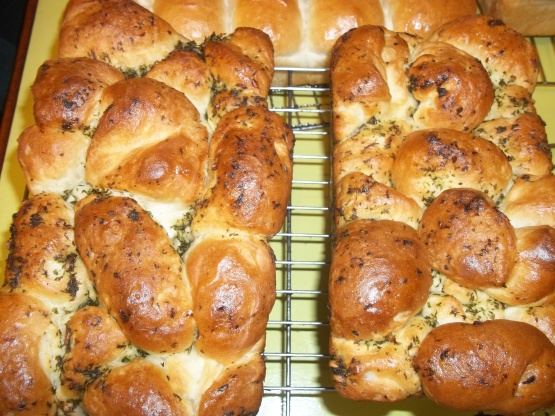 Very easy..very good with any spagetti dinner.......

I don't know why I haven't reviewed this recipe before! I have made it probably 6 times now. Everyone loves it. I usually double it and it always comes out great. I bake it whenever we have a big Italian dinner.
In a bowl, combined butter, parsley, garlic powder and garlic salt.
Cut dough into 1" pieces; dip into butter mixture.
Layer in a greased 9" x 5" x 3" loaf pan.
Cover and let rise until doubled, about 1 hour.
Bake at 350 degrees for 30 minutes or until golden brown.