Garlic Brown Sugar Chicken
MollyLin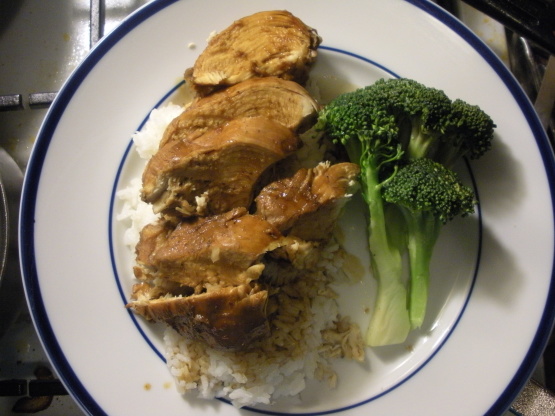 A quick and easy main dish with a unique flavor.

We really liked the taste of the chicken. My hubby was pretty skeptical at first, but he decided he liked it in the end. One thing I will do differently next time . . . I added the broccoli to the crockpot at the end as suggested. I don't know if it soaked up too much of the sauce or what, but it was way too bitey and took away from the good flavor of the chicken. In the future, I will just keep it separate.
Place chicken in slow cooker.
Mix all remaining ingredients.
Pour over chicken and cook on low for 6-8 hours.
For variety: Add steamed broccoli just before serving, or add chunked pineapple 30- 45 minutes before serving.