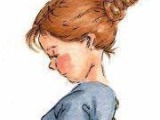 When I saw the picture of this salad, I knew that I had to make it, and once I tasted it, I knew I had to post it. This is a fabulous salad with a delicious flavour. Makes a great lunch!
Directions
Combine olive oil and garlic in a bowl and mix well. Reserve half the olive oil mixture. Brush both sides of the bread slices with the remaining olive oil mixture. Arrange the slices in a single layer on a baking sheet. Broil for 2 minutes perside or until brown. Cut each slice into 1 inch cubes.
Whisk the reserved olive oil mixture and balsamic vinegar in a bowl. Add the bread cubes, tomatoes, artichokes, cheese, green onions and basil and mix gently. Season with salt and pepper and serve immediately.
Most Helpful
Very good. My first time trying Fontina Cheese and Artichokes as well...it's an acquired taste, but I think I'll do well. :) Thanks for the great recipe.

What a great salad MarieAlice. The flavours all combine perfectly, love the addition of the basil. I did wonder what size my Italian bread slices should be...in the end I decided to use s'kat's recipe#15658 for the bread - not Italian but I love the texture of the bread. This salad will certainly be one of our regulars!!