KateL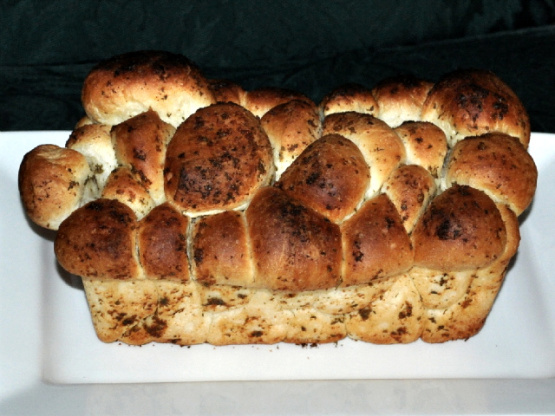 Savory garlic flavor in this nice bread.

I made the recipe as given (although another time I'd like to try it with whole wheat dough) & had a great tasting garlic bread! Definitely thumbs up all around the table! Very easy prep for such a delicious bread! Thanks for sharing the recipe! [Made & reviewed in I Recommend recipe tag]
In a small bowl, combine the butter, parsley, garlic powder, and garlic salt.
Cut dough inti 1 inch pieces, and dip into butter mixture,.
Layer in a greased 9x5 inch loaf pan.
Cover and let rise until doubled, about 1 hour.
Bake at 350 degrees for 30 minutes or until golden brown.
Serve warm.6.