momaphet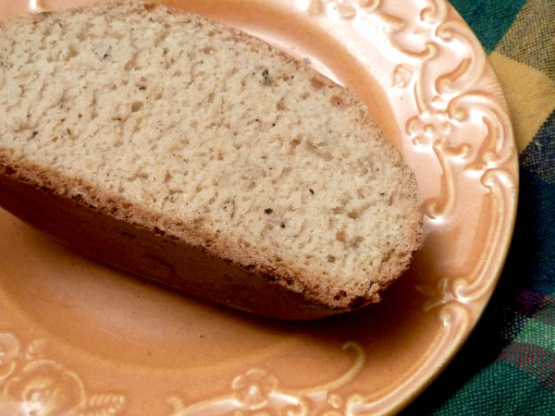 Another yummy bread from Electric Bread 2nd Ed. Tweaked for my pleasure. This makes a one and a half pound loaf. Serve warm for maximum yum! No messy garlic butter spread required. (=
Easy and delicious I made as directed with moxie's higher amounts of garlic the only thing I didn't have was the chive. Though not the same thing as traditional garlic bread it is a nice alternative.
For lunch today I sliced pieces and brushed them with olive oil and baked at 450 until the bottoms were toasted. I turned them over and topped with slices of tomatoe sprinkled with kosher salt , spread on some pesto then added mozzarella cheese on top and baked/broiled till brown. YUM! The garlic bread was the perfect foundation for simple tomato cheese toast.
Add ingredients in the order stated by your bread machine manufacturer.
Choose medium crust. Use white, rapid, or delay bake cycles.