lets.eat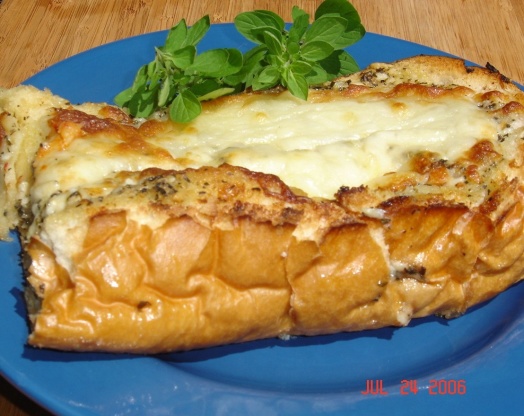 An unusual garlic bread. This one uses mayonnaise. Try it, you'll like it! (really)

Top Review by Ms B.
I always use this recipe for my garlic bread. I don't always use the herbs...in that instance, I reduce the amounts of the other ingredients, especially the mayo. I have added an sprinkling of Italian or pizza blend cheese on top, also. This is a no-fail recipe. Everyon always likes it. Be careful to watch it under the broiler, though. It can burn very quickly!
Preheat broiler.
Mix mayonnaise, Parmesan, garlic and herbs in bowl to blend.
Arrange bread, cut side up, on baking sheet.
Butter generously.
Broil until crisp and golden-brown.
Spread Parmesan mixture over bread.
Broil until puffed and golden-brown.
Cut into wedges and serve.