Anonymous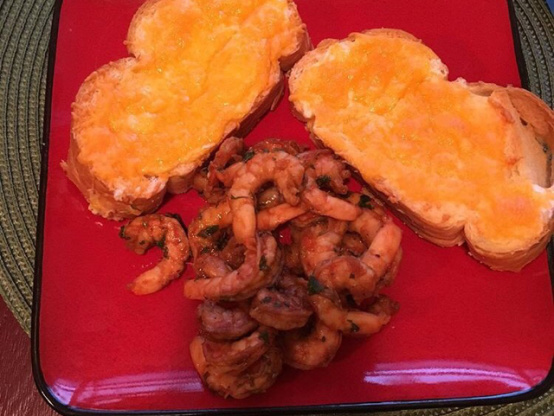 I made this garlic bread yesterday with a 3-day old baguette bread. It's so easy to do at the last minute and tastes great. Each slice are soft and full of flavors.

This was so good and looked so good with the fresh parsley. I don't think that there is one piece left after the Dh and kids got to it. YUM.
In a bowl, mix butter, garlic, parsley and add pepper if you want.
Cut the baguette in slices, put garlic butter on one side of each slice and put them back all together like it was not cut in foil paper.
Put on the bbq 10 to 15 minutes (we did it at indirect heat), until butter is melted and the bread is very warm.
You can also cook the garlic bread in the preheated oven at 375 F for 15 minutes.