LifeIsGood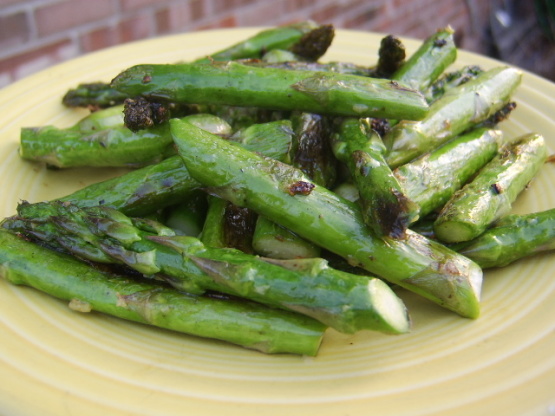 From my trusty Family Circle Mini Cook Book 'Favourite Christmas Treats' I bring you all this recipe! Simple and easy to prepare in no time at all on a busy day such as Christmas Day!

Better than a good marriage.
Slice asparagus into 2.5cm lengths on the diagnal.
Melt butter in a frying pan.
Add the asparagus, garlic and seasonings.
Fry until asparagus is just tender.