Garlic Asiago Mashed Potatoes
teresas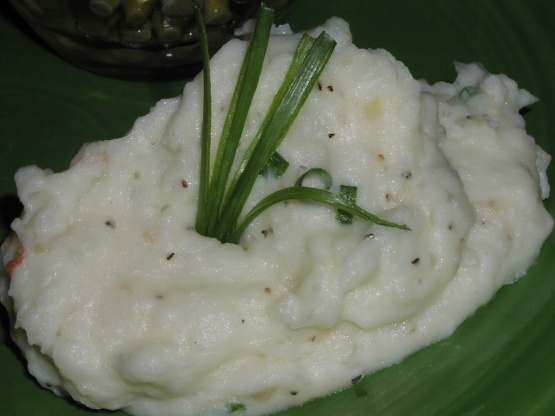 I love Asiago cheese and the flavor of it, although you can easily substitute freshly grated parmesan cheese in this recipe if needed. The cheese goes so well with the garlic, it is a perfect pair.

I found the asiago cheese too strong in the potatoes. They tasted alright when we were eating them, but afterwards the smell that lingered from what was left in the pot gave us the withers.
Cook potatoes in boiling water for 12-15 minutes or until fork-tender; drain.
Mash potatoes using a potato masher or ricer.
Add the warmed milk, sour cream, butter, salt, white pepper, and garlic, mixing well.
Sprinkle in the shredded cheese and scallions, stirring until cheese starts to melt and incorporate.
Serve hot.