Garlic and Sapphires Sautéed Brussels Sprouts, Try This!
Debbwl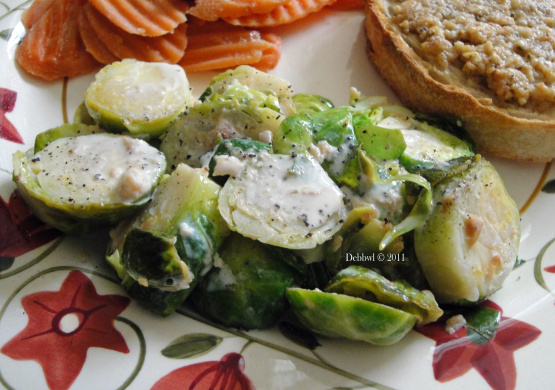 Adopted from Recipe Zaar. I noticed that there was no garlic added to the recipe, so I've updated to include the garlic. This is very very good.

yum - a fun new way to do brussels sprouts! Just rich enough. Like some other reviewers I cut the sprouts in 1/4s instead. Will make again!
Over medium heat, sauté the garlic in the butter for about a minute then add the Brussels Sprouts and saute until wilted, about 7 minutes. We like to cook until they get a bit brown which took about 10 minutes.
Add salt and pepper to taste.
Add cream and serve.
Feel free to adjust proportions to suit your taste!