Garlic and Herb Stuffed Baked Potatoes
Prep 30 mins
Cook 1 hr 30 mins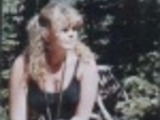 These are so easy and yummy. They can be made ahead of time and refrigerated. Just bake and serve with your favorite steak.
78.07 ml milk
salt and pepper
113.39 g package garlic & herb spreadable cheese
paprika (optional)
Directions
Preheat oven to 425°F.
Prick potatoes and bake about an hour or until tender.
Let cool until they can be handled.
Cut 1/3 off the top of the potato, horizontally.
Scoop put cooked potato leaving 1/4 inch thick shell.
Mash scooped potatoes with milk, butter, salt and pepper.
Stir in garlic and herb cheese.
Spoon mashed potatoes back into the shells.
Sprinkle with paprika.
Place on an ungreased cookie sheet.
Bake at 375°F for about 30 minutes or until hot and lightly browned.
Reviews
Most Helpful
My family really enjoyed these potatoes. Followed recipe and they turned out great!
I used 3 huge baked potatoes, cut in half to make 6 stuffed potatoes. My cheese spread was garlic and chive-I guess that is close enough. Very good and very rich.

Very :yummy: stuffed potatoes!! I only had plain spreadable cream cheese, but i did have some fresh herbs. So I chopped and added rosemary, thyme, sage, garlic, with onion salt and cayenne. Left out the butter and used 2% milk. Turned out just great! Also just did 3 potatoes, 6 halves. We loved them! and will make them again, hope you don't mind the adaptation. Your recipe was a perfect guide, thanks for posting.