Garlic and Herb Bread (France)
gailanng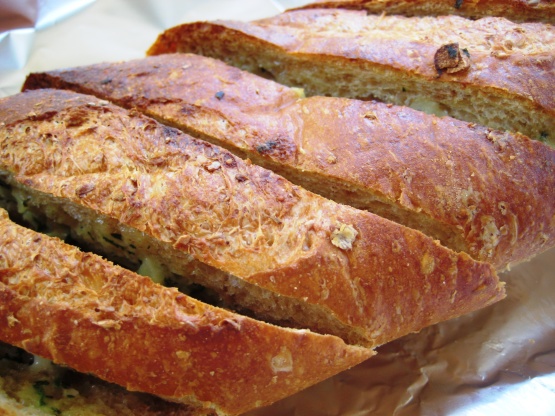 This recipe was found on the internet at francethisway.com.

Great way to spice up the garlic bread. My wife loved it with my red sauce & meatballs. Tonight having it again with #12568. Thanks!
Preheat oven to 350 degrees F.
Slice bread down to BUT NOT THROUGH the bottom crust.
In a bowl, combine garlic, oregano, parsley, softened butter & parmesan cheese, mixing well.
Spread butter mixture on each side of bread without breaking the loaf.
Wrap the loaf in aluminum foil & bake 20 minutes.
Unwrap, slice completely & serve hot.