jenne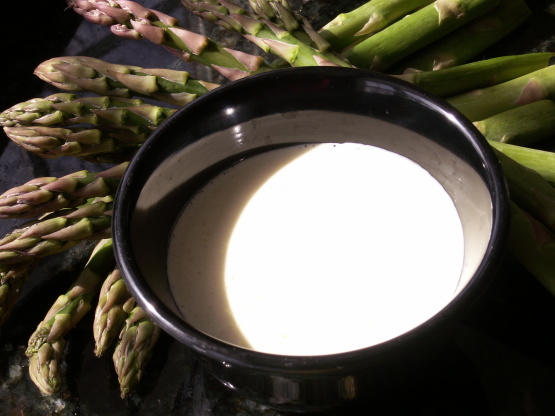 Use as a dipping sauce for tapas Banderillos, or as a dip for veggies, over boiled potatoes or serve with meat. Very versatile! Easy to make with a hand blender. From Golden Circle Tapas cookbook.
Blend egg, pepper, vinegar, garlic and salt together until pale.
With the blender motor on, add the oil in a thin stream until all has been added and the mixture is pale and creamy.
Refrigerate a few hours to let flavours intensify.