loof751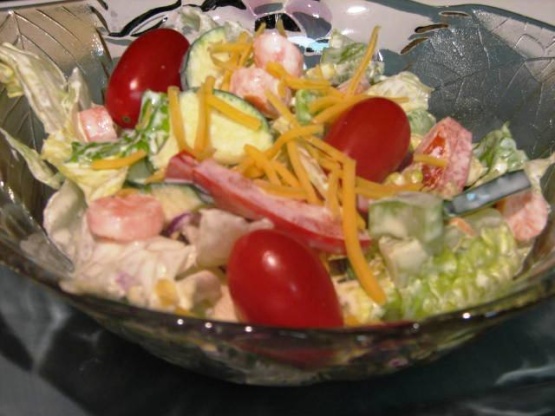 My family has been using this recipe for years. I hope you like your vegetables!!
Wash vegetables thoroughly with warm water.
Slice and dice vegetables however you wish and drain olives.
Toss sald greens with vegetables and olives in large bowl.
Add dressing; mix until salad is well coated.
Top with chedder cheese.
Enjoy!