Rita1652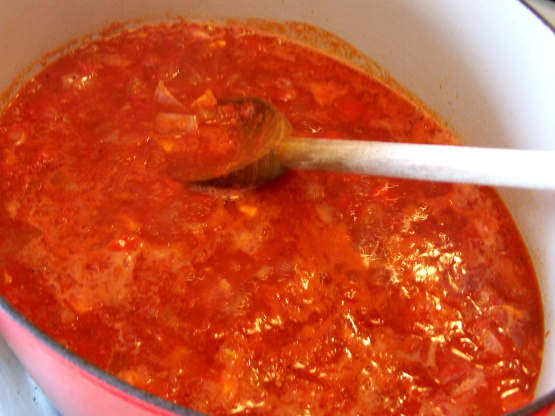 This sauce is wonderful and keeps well. Lovely on pork chops, ribs, burgers, and pot roast. It is so flavourful. Don't forget to baste often while cooking meat.
Really good! Didn't expect the dry mustard! I did leave out the green peppers so that I could freeze some though. Had it with tortiologne (sp?) pasta and Recipe #393320 - I spooned it over a piece of cheese bread too! Heavenly...
Cook onions and garlic in oil.
Add all remaining ingredients except for green peppers.
Boil, stirring often till most of the liquid has evaporated (about 30 minutes).
Add peppers and continue cooking until sauce has reached thickness you desire.
Enjoy!