Chippie1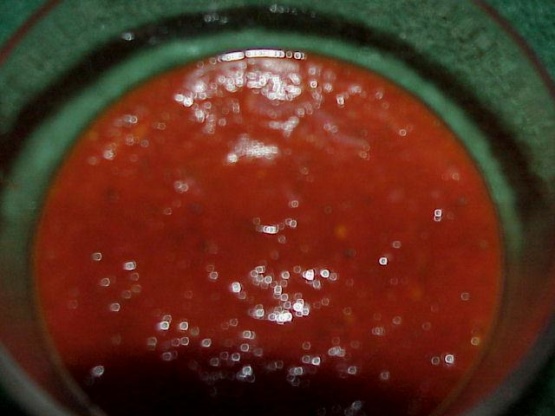 I make this every year with my surplus of plum tomatoes- you need to spend a few hours close to the stove, but it's worth it! Very handy to have in small amounts in the freezer.

I love this recipe! It takes a while to make, but it's soooooo yummy! Fills the house with a wonderful scent while it's cooking--way better than purchased tomato paste. I use 1 qt. jar of canned tomatoes in the winter when I don't have any fresh ones (the whole jar--juice and all). I make it into pizza sauce sometimes by not cooking it down quite so much (1.5 hours instead of 3) and adding 2-3 T. fresh chopped oregano and about 1 t. fresh thyme (or dried if I don't have fresh).
Wash tomatoes and remove cores; coarsely chop- no need to peel.
In a large heavy saucepan, combine tomatoes with remaining ingredients.
Bring to a boil, reduce heat and simmer, covered, stirring occasionally, about 25-30 minutes or until all ingredients are soft.
Press through a foodmill (preferable) or sieve.
Return to a clean heavy saucepan and cook over very low heat for about 3 hours, stirring occasionally, until very thick.
May take a bit longer.
Cool and pack into ice cube trays.
Freeze and transfer to freezer bags.