Garden Salad With an Asian Touch
Rita1652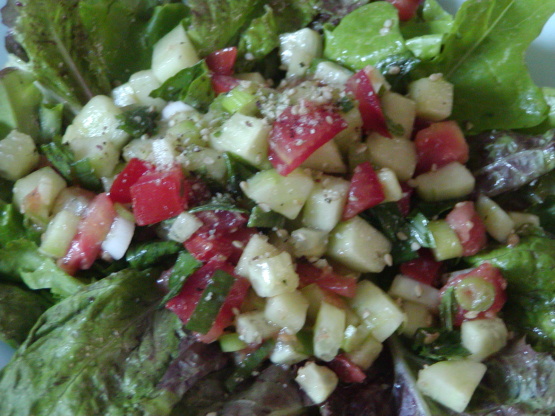 Right out of the garden and into a refreshing salad. Fresh lettuce, cucumbers, tomatoes, and basil. With an Asian touch.

This salad went perfectly with my grilled tuna steak. I loved the mix of flavors along with the crunch. It made a pretty presentation and tasted as good as it looks! Will make many times, because DH and I loved it so much. Thanks for sharing!
Mix dressing ingredients and toss 2 teaspoons of mixture into lettuce and basil.
Place lettuce on 4 plates.
Mix together cucumber,tomato, scallion toss in dressing.
Place on top of greens.
Garnish with seeds.