Garden Salad - Mediterranean Style

3 cups romaine lettuce, cut into bite size pieces
2 cucumbers, diced (preferably European long cucumber)
1 red onion, quartered and sliced thin
2 tomatoes, cut into bite sized pieces
1 bell pepper, chopped (any color, your preference)
2 stalks celery, chopped
1⁄4 cup Italian parsley, chopped
1 tablespoon of fresh mint, chopped
1 teaspoon fresh basil, chopped
1⁄2 cup extra virgin olive oil
1 garlic clove, crushed
1⁄4 cup white wine vinegar
2 tablespoons lemon juice
1⁄2 teaspoon tarragon
1⁄4 cup feta cheese, crumbled (optional)
1⁄4 cup black olives (optional)
Directions
In a large bowl, mix together the romaine, vegetables, herbs and season with salt and pepper to taste.
Add the olive oil, garlic, wine vinegar, lemon juice and tarragon and whisk briskly to incorporate the ingredients.
Add to the salad and toss lightly to coat.
If desired, top with feta cheese and black olives and serve.
Reviews
Most Helpful
Just loved this salad!! I loved all the crunchy textures with all the veggies, and then, being a lemon lover, just loved the vinaigrette!! I cleaned and chopped up all my veggies and made the dressing in the morning. Then I put all the veggies out, along with the dressing, cheese & olives (in separate bowls) and then everyone could pick and choose what was on/in their salads. We enjoyed this as a side to our spaghetti & meatballs and garlic bread. Thanks so much for sharing the recipe. Made for ZWT 9.
Excellent! I halved the recipe and it was still plenty for four people. The dressing is delicious and simple. We really enjoyed the combination of veggies with the dressing and the fact that it contained so much veggie goodness. Thanks! Made for ZWT9 by Soup-A-Stars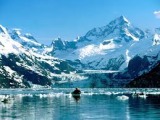 The salad really makes a lot. I used Spring Mix because that was what I happen to have on hand. The cucumber (of which I used 1 small), tomato and red onion were fresh from the garden. The herbs came fresh from my herb garden and the lemon juice was fresh squeezed. Nothing can be such an assortment of fresh ingredients. Not having the celery it was left out. The dressing makes way more than I needed to dress the salad and I will be using it as a dressing for other salads. This was served along with Greek Beef Kabobs and Rice With Pine Nuts. Made for ZWT9.