gertc96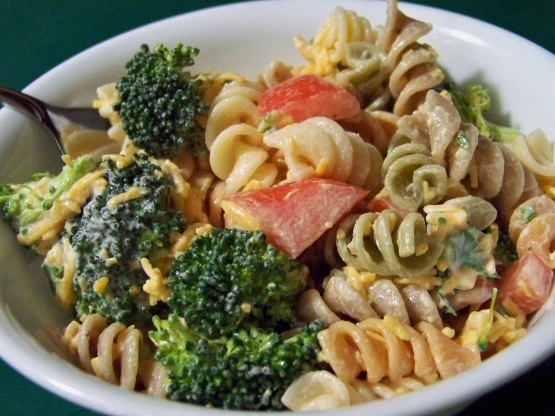 This is a yummy recipe that my mom got off the back of a Miracle Whip jar years ago. :)

This was a great salad lunch. I used veggie spirals and added some onion and salt as well. I also used 1/2 mayo and 1/2 cup miracle whip for personal preference. I didn't have any cubed cheddar so I used shredded. We enjoyed this for lunch today and will have enough leftover to eat with our dinner tonight. Thanks so much for sharing.
Combine dressing, parsley, basil, and garlic; mix well.
Add cheese, broccoli, and noodles; mix lightly.
Chill.
Spoon on salad plate; surround with tomatoes.