daggle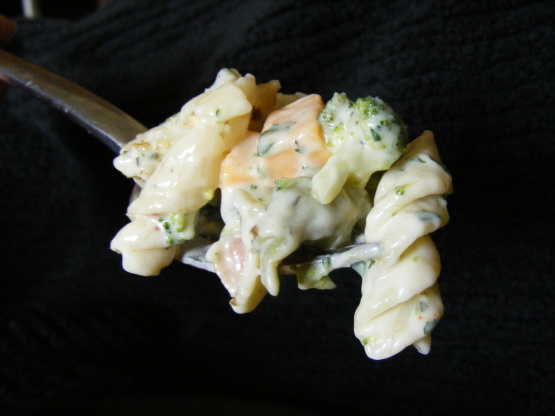 I clipped this from a magazine back in the early 80's. This is a great summer salad - or when wishing for summer during the long dreary days of winter. We prefer the broccoli raw, but can cook to your taste preferences.

Nice pasta salad. I did cook the broccoli as I was making it specifically with my 12 month old in mind. Broccoli is about the only veg I can get him to eat. Go figure. I added the tomatoes to the salad instead of serving on top of them and I omitted the cheese. We just didn't have any on hand. But I think it would a nice addition.
Combine salad dressing, parsley, basil and garlic; mix well.
Add cheese, broccoli and noodles; mix lightly.
Chill.
Arrange tomatoes on platter; top with salad.
Sprinkle with walnuts.