I wanted something different than the usual wheat bread, so I made this recipe with half wheat and half white flour and I am so glad I did. The best part is shaping the bread. I was scared to at first, but it actually turned out to be very simple and fun! The herbs give this bread such a tasty and unique flavor! **Also I didn't use rapid rise yeast, so I had to let the dough rise a lot longer then said here. About an hour for each time**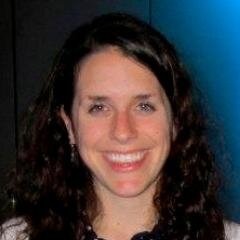 This bread was very tasty, and it made such a pretty presentation with the braid! I liked the mixture of herbs in this. It ended up a little bit drier than I prefer though. Thanks superblodieno2!
In large bowl, combine 1 1/2 cups flour, sugar, undissolved yeast, salt, marjoram, thyme, and rosemary.
Heat milk, water, and 1/4 cup butter until very warm (120° to 130°F); stir into dry ingredients.
Stir in egg and enough remaining flour to make soft dough.
Knead on lightly floured surface until smooth and elastic, about 4 to 6 minutes.
Cover; let rest on floured surface 10 minutes.
Divide dough into 3 equal pieces.
Roll each piece to 30-inch rope.
Braid ropes; pinch ends to seal.
Tie knot in center of braid; wrap ends around knot, in opposite directions, and tuck under to make round loaf.
Place on greased baking sheet.
Cover; let rise in warm, draft-free place until doubled in size, about 20 to 40 minutes.
Bake at 375°F for 30 to 35 minutes or until done, covering with foil during last 10 minutes to prevent excess browning.
Melt remaining butter; brush over loaf.
If desired, sprinkle with additional marjoram, thyme, and rosemary.
Remove from sheet; let cool on wire rack.