Prep 10 mins
Cook 3 hrs 40 mins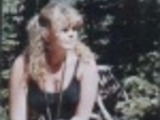 You are going to love this bread. It smells so good while its cooking. Sort of like turkey stuffing. It is great used as such as well. Nothing like creating your own bread cubes for your holiday turkey or fresh croutons for a summer salad. Try this bread with any cold meat sandwich for a pleasent suprise. Use dried herbs that are flaked and not ground. If using ground, reduce the amount by half. If using fresh herbs, double the amount.
Directions
Load ingredients into your machine in the order given.
Bake using the regular, rapid, or delayed time bake cycle.
Reviews
Most Helpful
This was delightful!! My kids ate half the loaf for breakfast. The blend of herbs is wonderful, and just enough. I increased proportions for a 3-cup loaf, and used 2 cups white and 1 cup wheat flour. I think I'll have to start another one to have ready when they get home from school. Thanks for a great recipe.
SIX STAR RECIPE ALERT!! I had forgotten I had put this on and was busy typing away when I could smell the distinct smell of pizza. Even though I had dinner the smell was so good that I started to feel hungry again. "Darn neighbours" I thought and then I went to the kitchen. Joy of joys, the smell was coming from MY kitchen, not the neighbours! This bread tastes good and cuts well. For a small loaf it rises extremely well. Karen, this is a winner!

Oh My! Had is with Goulash tonight and it was so-o-o good! I got carried away with grating the Parmesan cheese and had about 1/3 cup, so I added it all and it was still good. Thanks! Carole