Fauve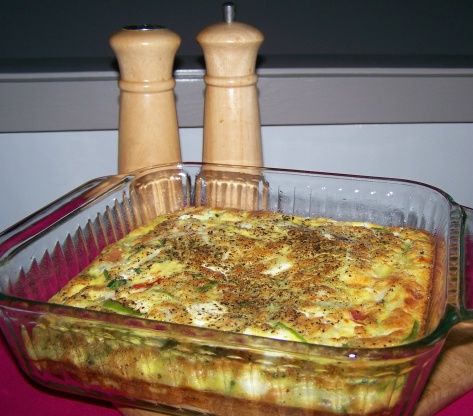 My favorite breakfast. It's so colorful. Also great for brunch or a light dinner. Very filling, and the leftovers are excellent too!
Preheat oven to 350°F.
In a medium bowl, whisk eggs, then add vegetables, bacon and cheeses. Add salt and pepper. Stir well.
Pour mixture into an 8 x 8-inch ovenproof dish. Sprinkle top with cayenne pepper, if desired.
Bake at 350°F for 25 to 30 minutes, or until set.
Serve warm.