3 Reviews
I cut the recipe in half, used leftover turkey breast, and 3/4 cup homemade chicken broth in place of the canned. Served with a tossed salad, this is a quick, easy meal. Definitely a great way to use leftovers! Made for Alphabet Soup Game. Thanks for sharing Helen.

A great way to use up leftovers! Two chicken breasts, a cup of chicken gravy (instead of the broth) and added some diced mushrooms to the vegetable mixture. I did not add cheese topping. A simple and tasty recipe!
Ah, you beat me to it! I love this recipe! For being quick and easy, it's got amazing flavour and texture -- comfort-food casserole at it's best!!!! And good enough to serve guests, too.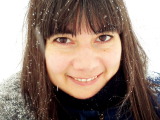 Garden Chicken and Stuffing