3 Reviews
A very yummy burger... We used the multi grain skinny bun.
Was pleasantly surprised by the sunflower seeds knew they would add a nice bit of crunch but really did not expect to taste them, but was so glad they could hold their own with all the other toppings. Have loved using Worcestershire in burgers for years but the addition of sprouts on top was a nice change. As the recipe did not state what type of sprouts so I used a mix that included radish and alfalfa. Thanks for the tasty post.

Delicious burgers. I had 1 pound of ground round, so I used slightly less of the egg and Worchestershire. The burgers had really good flavor. I loved all of the toppings! I used all of the suggested toppings and am so glad I did. Great combination!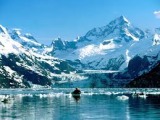 Garden Burgers