CandyTX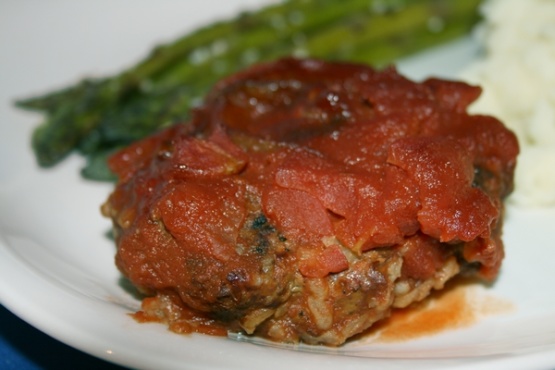 My girlfriend always made this when she was in a hurry and had lots of people over. I make it but I freeze a lot as there is only 2 of us.

I have always heard that one man's trash is another man's treasure. Well in this case one chef's garbage is another chef's treasure. This is a great recipe. I did scale it for a smaller amount with no problems. I used 2 pounds ground meat, cut the rice eggs, onions, vinegar, water and brown sugar in half, and used 1 15 ounce can of tomatoes, and 1 8 ounce tomato sauce. I also wasn't sure about whether is should bake covered or not, but because of the rice, I decided to cover and it turned out beautiful.
Mix first 5 ingredients and make patties.
Your choice how big you want them.
Brown them well.
After they are cooked put them in a roasting pan.
In separate fry pan, brown the onion slices.
Put them on top of the patties.
In bowl mix the last 6 ingredients and pour on top of the patties and onion slices.
Serve with rice or mashed potatoes.
Bake 325° for 1 1/2 hours.