Garantita (Algerian Chickpea Pie)
Kan Z.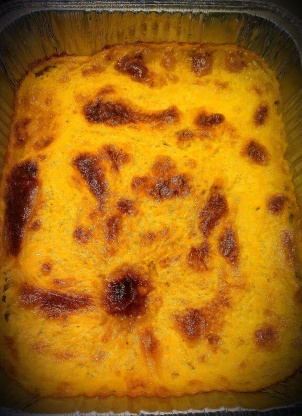 I am not sure if that is how you spell it! I saw the recipe in "The Great Book of Couscous" and they called it Karantika. This is popular in Algeria (and made in my house a few times per week). It is best served sliced with bread and a bit of harissa or on crackers. Baking time can be decreased to make a mushier version. A food processor is used to make sure you get a smooth combination of ingredients. Chick pea flour can be found in Indian Grocery Stores. It is called "Besan".
Top Review by Kan Z.
Great stuff! I serve it with Harissa and grated Parmasan.
Combine flour, water, oil, salt and pepper in food processor until mixture is smooth.
Pour into glass or metal pan at least 6x10-inch.
Pour the beaten egg over.
Bake 375° for 1 hour or until top becomes golden.
Sprinkle with cumin.
Slice and serve on baguette with harissa or other hot sauce.