Bergy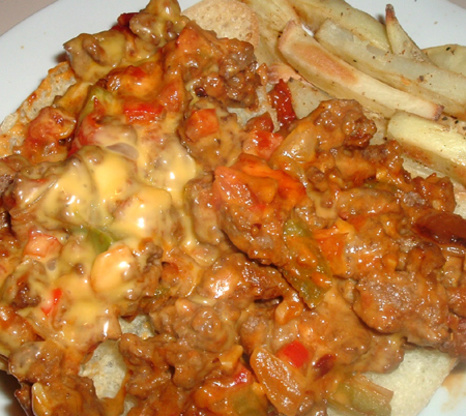 This recipe is an adaptation of Gail Snodgrass' sloppy joes - the first sloppy joes I ever liked! Very tangy, tasty and delicious!! The best sloppy joes your family will ever eat!

Top Review by Bergy
Definately 5 stars - Delicious adult sloppy joe that has great flavor - I was generous with the hot sauce. - The peppers give it some crunch & the papper flakes kick it up a notch. I cut the recipe back to one serving with no problem. I took the liberty of adding a slice of light cheese for the last few minutes on the pan. I enjoyed your recipe very much - Tell Gail she is a very good sloppy Joe maker
*mayneed more as desired.
Brown then drain ground beef.
Add all other ingredients (except buns).
Stir, bring to boil, cover and simmer on low for about 10 minutes.
Keep stirring.
Serve on hanburger buns, fixed to your preference.
Serve with potatoes, slaw and/or a salad for a delicious, quick meal everyone loves!